Meeting Locations
Not Able to Make it Into Our Offices?
If you can't make it into our offices in Mt. Vernon, our attorneys would be happy to meet with you at your home, hospital room, one of the convenient locations on the map below, or numerous other places located throughout southern and central Illinois.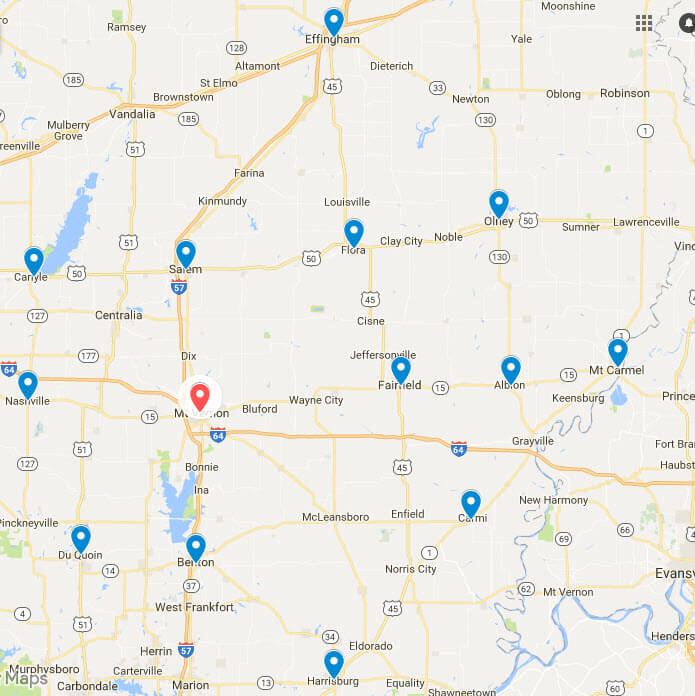 Areas we serve:
Hanagan & McGovern represents clients from cities all over southern Illinois, including the Illinois cities of  Albion, Benton,  Carlyle, Carmi, Centralia, Effingham, Fairfield,  Flora, Herrin, Lawrenceville, Marion, McLeansboro, Mt. Carmel,  Mt. Vernon, Nashville,  Olney, Pinckneyville, Salem, and all nearby communities.