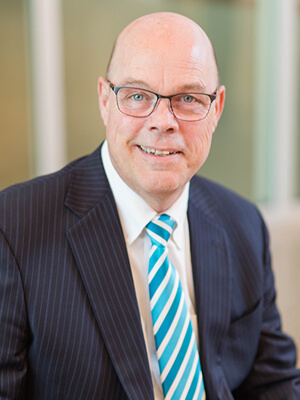 Steve Hanagan
Since starting as a lawyer in 1984, I have limited my law practice to representing injury victims and their families in personal injury and workers compensation cases. I do this all day, every day. Thousands of clients have trusted me to handle their claims.  It is the only work I do and that gives me the experience you need to win your case and receive the full value of your claim.
For me, the practice of law is not a job. It is a way of life. I don't make my clients talk to an assistant who doesn't know about their case or care about the result. I handle client phone calls personally and return calls as quickly as possible. I make myself available to my clients during office hours and evening and weekend hours. I understand that your questions and concerns come up at all times of the day, not just during my office hours. My clients really appreciate that dedication to them.
30+ Years of Experience You Can Count On
I have spent my entire career obtaining the knowledge and learning the skills necessary to be the most effective counsel to represent people in personal injury, wrongful death, and workers compensation claims. Injury, disability, and death claims are the only work I do. All day and every day for over 30 years.  That makes a big difference in the results you can expect from your lawyer. When your family's future depends on results, don't settle for the lawyer down the street.  When you need a law firm for personal injury matters, you need one with concentrated experience.  I represent the third-generation of Hanagans to exclusively represent the injured and disabled.
Education
Employement History
1984 – 2010 : Partner in the southern Illinois law firm of Hanagan & Dousman, a regional plaintiff's personal injury law firm with his father, Wm. D. Hanagan, and various other attorneys.
2010 – present : Partner in the southern Illinois law firm of Hanagan & McGovern. After the death of his father, Steve joined forces with Brian T. McGovern.  Together, they carry on the tradition of the Hanagan & Dousman firm today.
Over the years, Steve has handled numerous cases nationwide and in southern Illinois courts including:
Publications
Bar/Professional Association Involvement
Teaching and Speaking Engagements
Steve Hanagan has spoken on numerous occasions before the Illinois Trial Lawyers Association, the Illinois Vocational Evaluation and Work Adjustment Association, and the Illinois State Bar Association on topics including workers' compensation, handling product liability claims against ladder manufacturers, and vocational rehabilitation under the Illinois Workers' Compensation Act.  Steve has also served as a frequent lecturer at the Vocational Rehabilitation Department at Southern Illinois University -Carbondale, Illinois.